Jesmond Dene House Hotel is a perfect venue for a winter wedding. It's cosy interior, open fireplaces and dark oak panelled great hall made for the perfect setting for Helen and Kevin's gorgeous December wedding.
I started the day with Helen and her family at their home in South Tyneside, working alongside the talented Sarah from F.A.C.E doing Helen's make up. Helen's gorgeous bouquet was made using white peony roses, avalanche roses and white hydrangea, crisp and fresh, perfect for her winter wedding. The bespoke personalised white shirts were a gift from Helen's Dad to each of the girls on the morning of the wedding.
The moment that the Bride and her father see one another for the first time in their wedding attire is such an incredible moment to capture, made even more prominent when in their family home. A pair so very close, it is a true privilege to capture this memory for them both to revisit as often as they choose.
Nigel met the boys at Jesmond Dene House Hotel for a few shots as they suited up for the big day.
The aisle was lined with hurricane lanterns setting a beautiful atmosphere for the bride's arrival.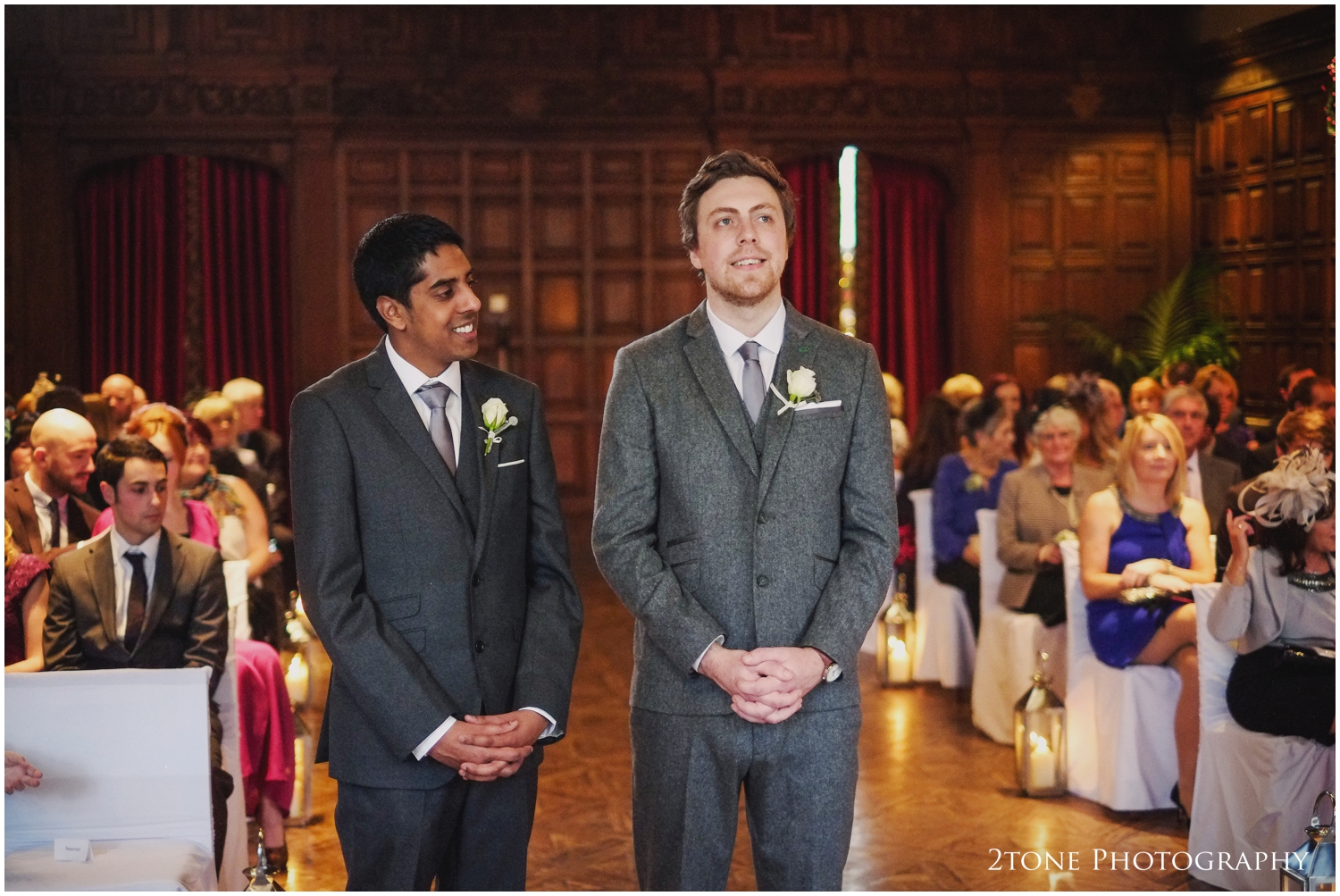 The look of excitement and anticipation of both of their faces moments before the start of the ceremony, a moment to treasure.
To see so many people so happy for the newly married couple was incredible. Lit up faces, happy tears and rapturous applause, it was clear to see how much Helen and Kevin meant to everyone in the room.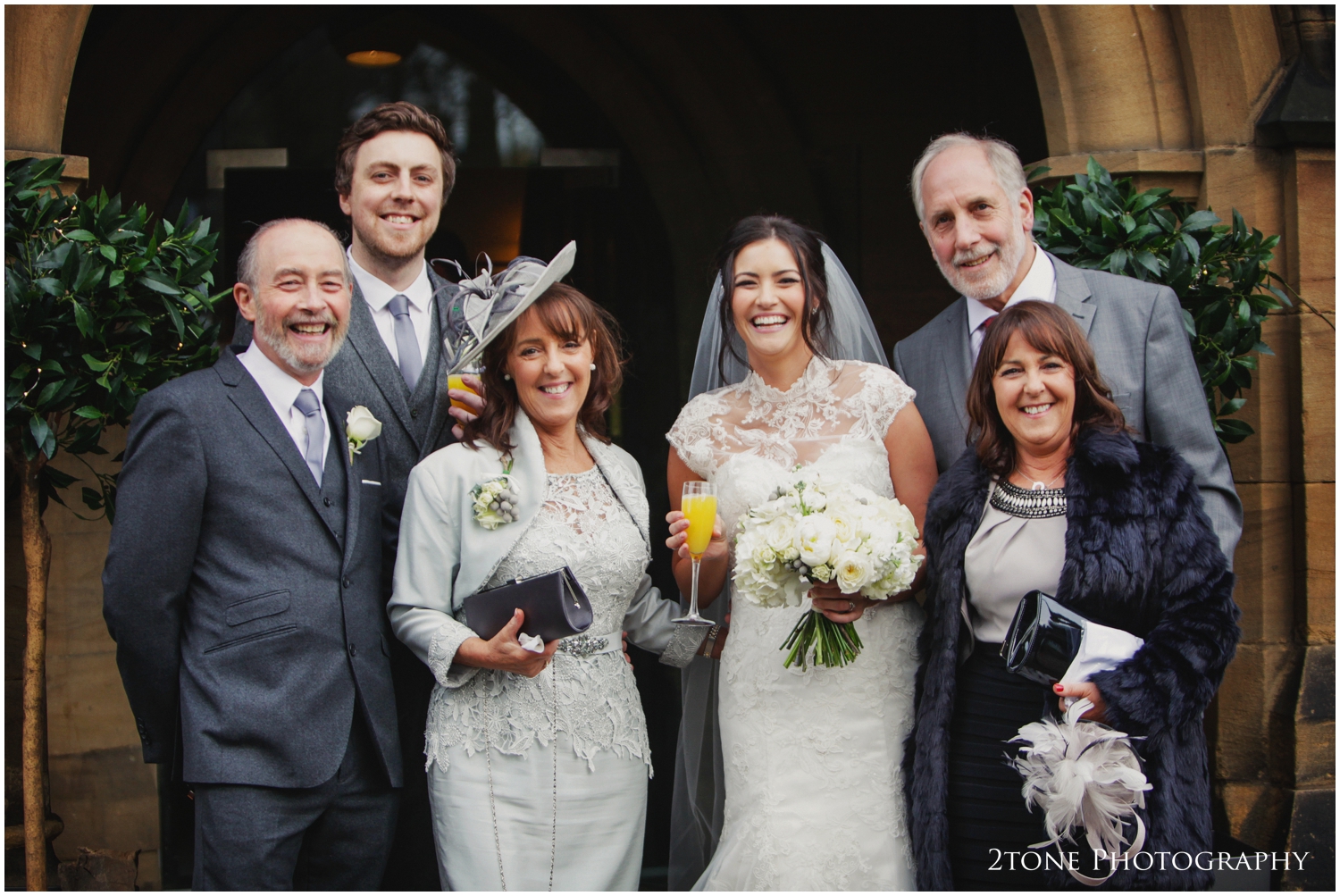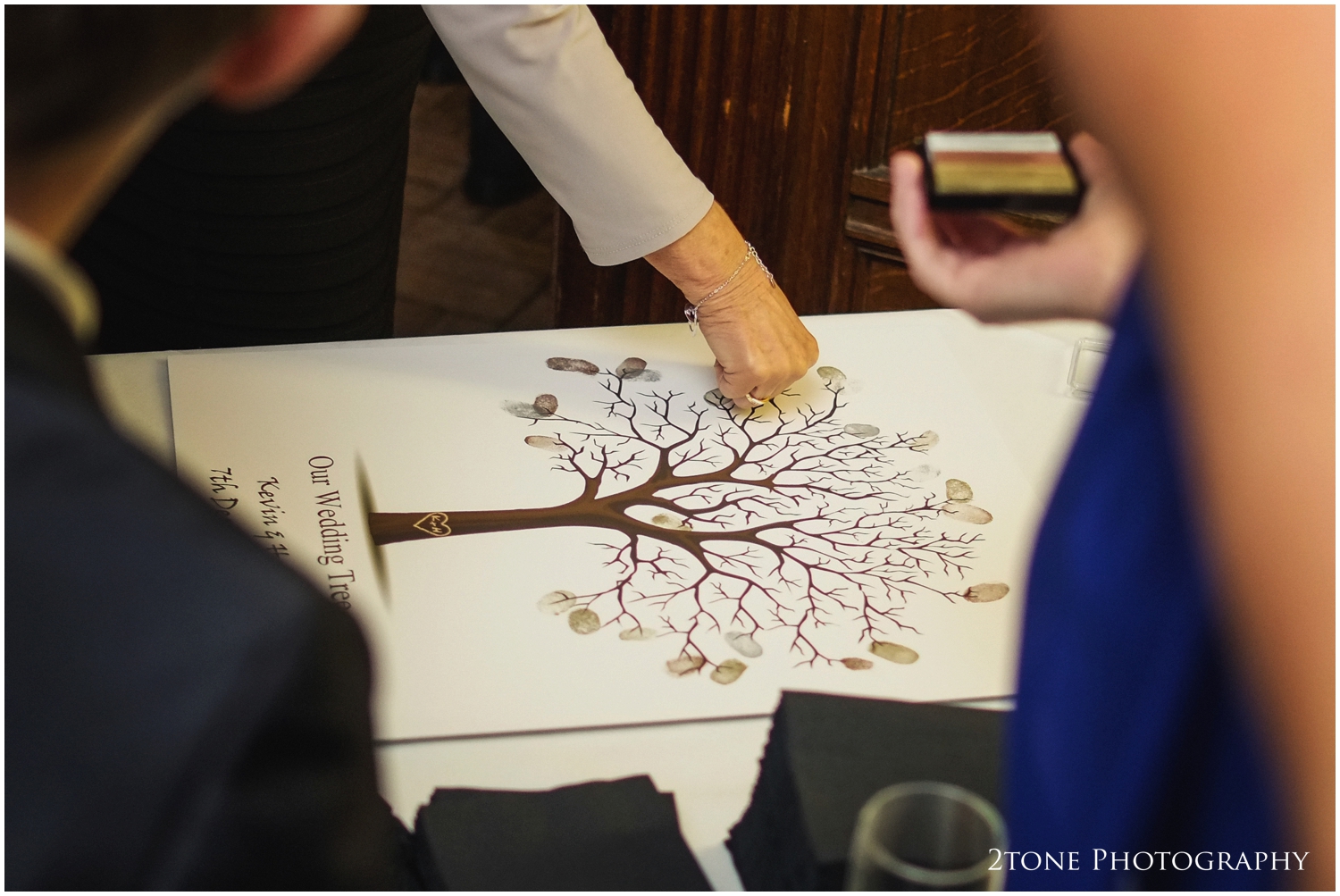 After a cosy drinks reception, everyone decided to join us to brave the cold december air for a few photographs.
As the guests headed back inside, Helen and Kevin took a little time for a moment together.
The great hall set for their wedding breakfast.
Setting tradition aside, the bride also chose to give a speech of thanks to her loved ones in addition to the traditional three speakers. The speeches are such a fun time to photograph, full of expression and laughter.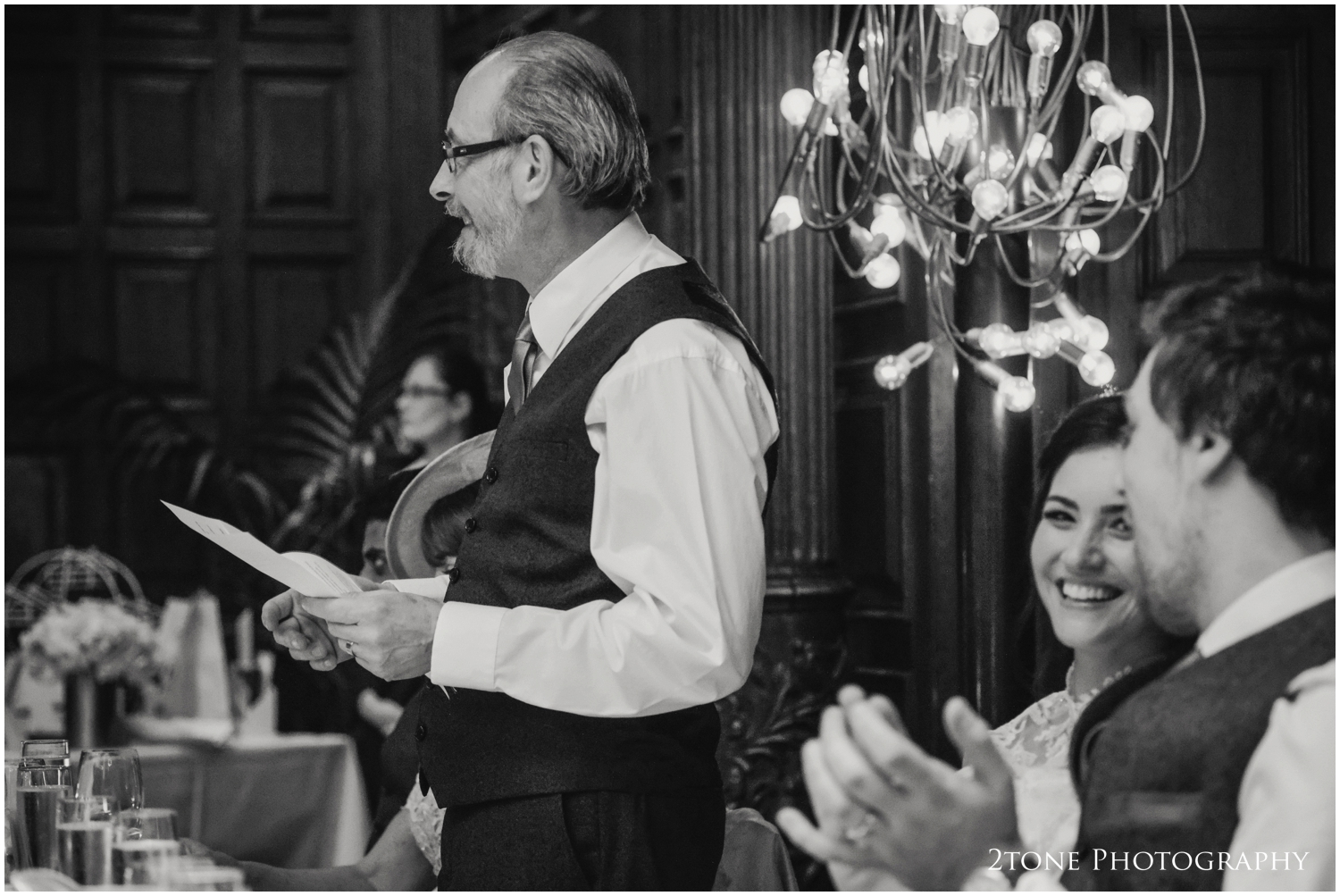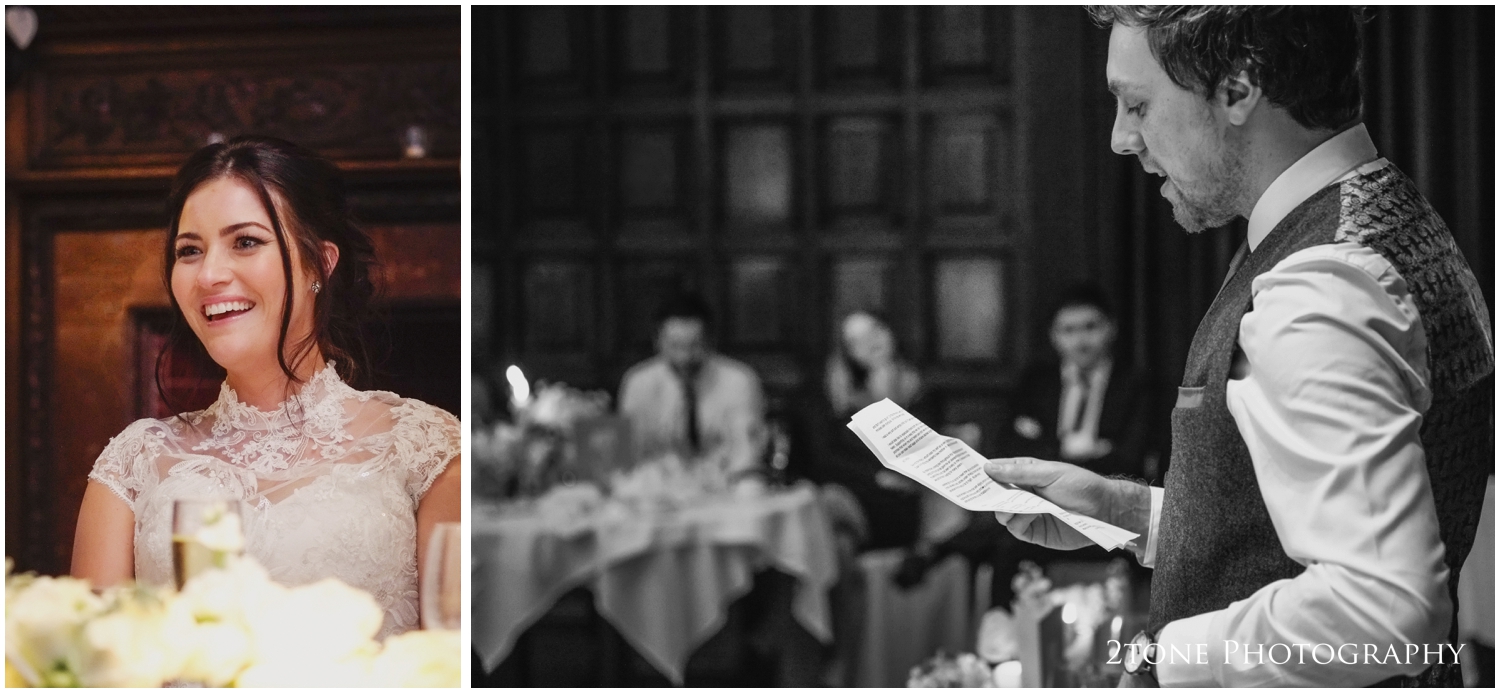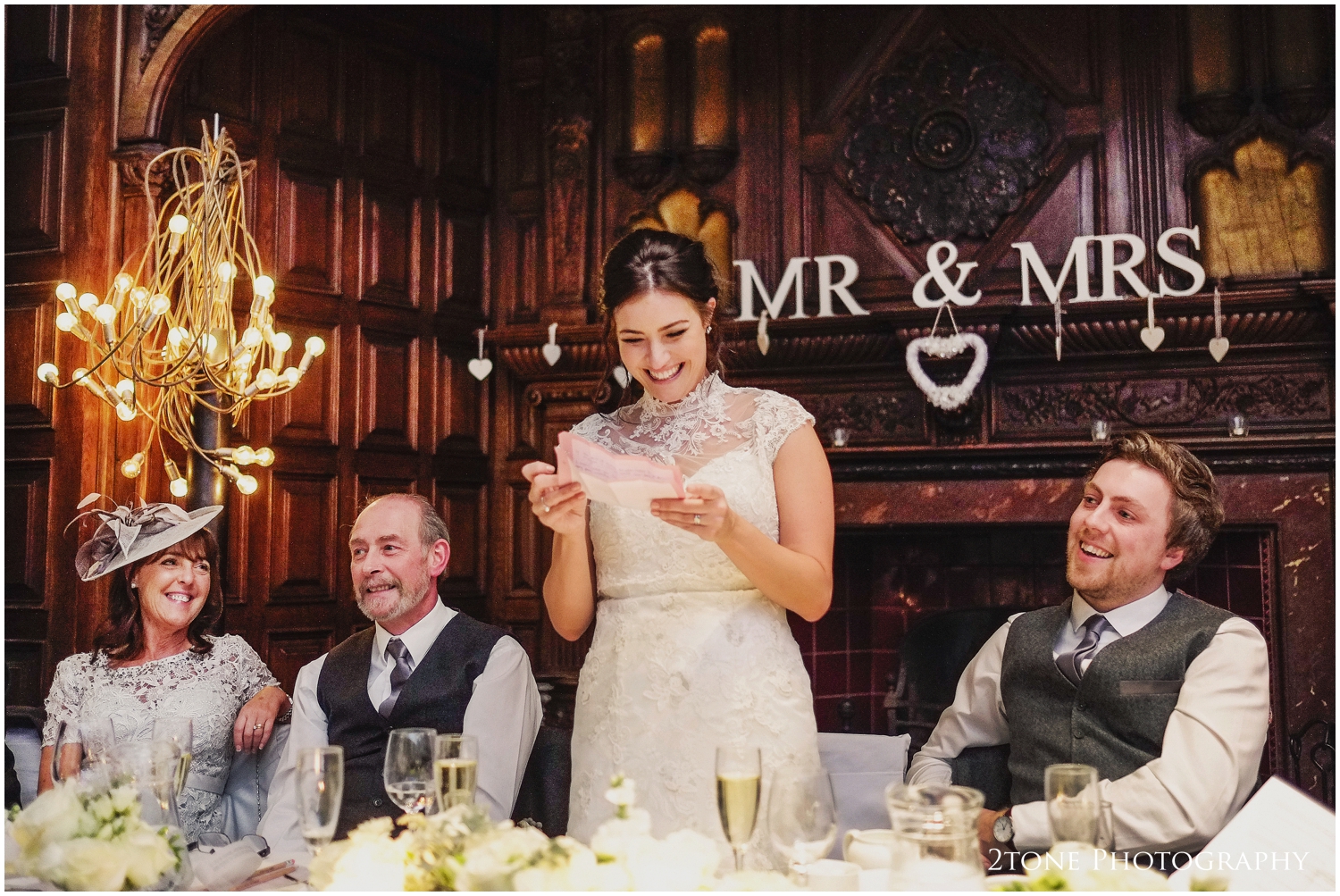 After the meal, Nigel took the newlyweds outside for a few more pictures.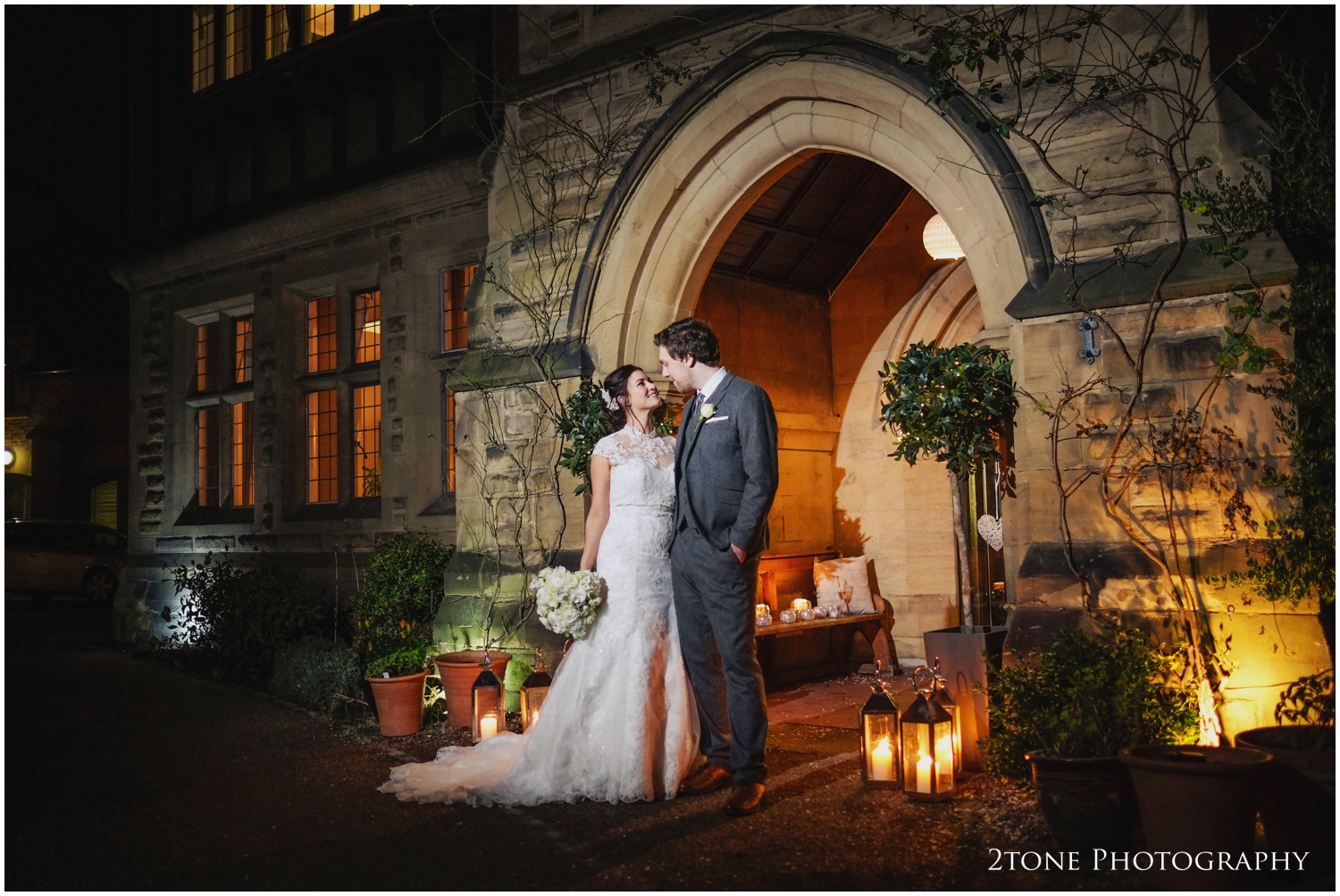 It was great to see Ross from Coco Luminaire join us with his illuminated letters for the after party.
Thank you to you both for the fun, the laughter, for making us both feel so welcome and for allowing us to capture your very special day.